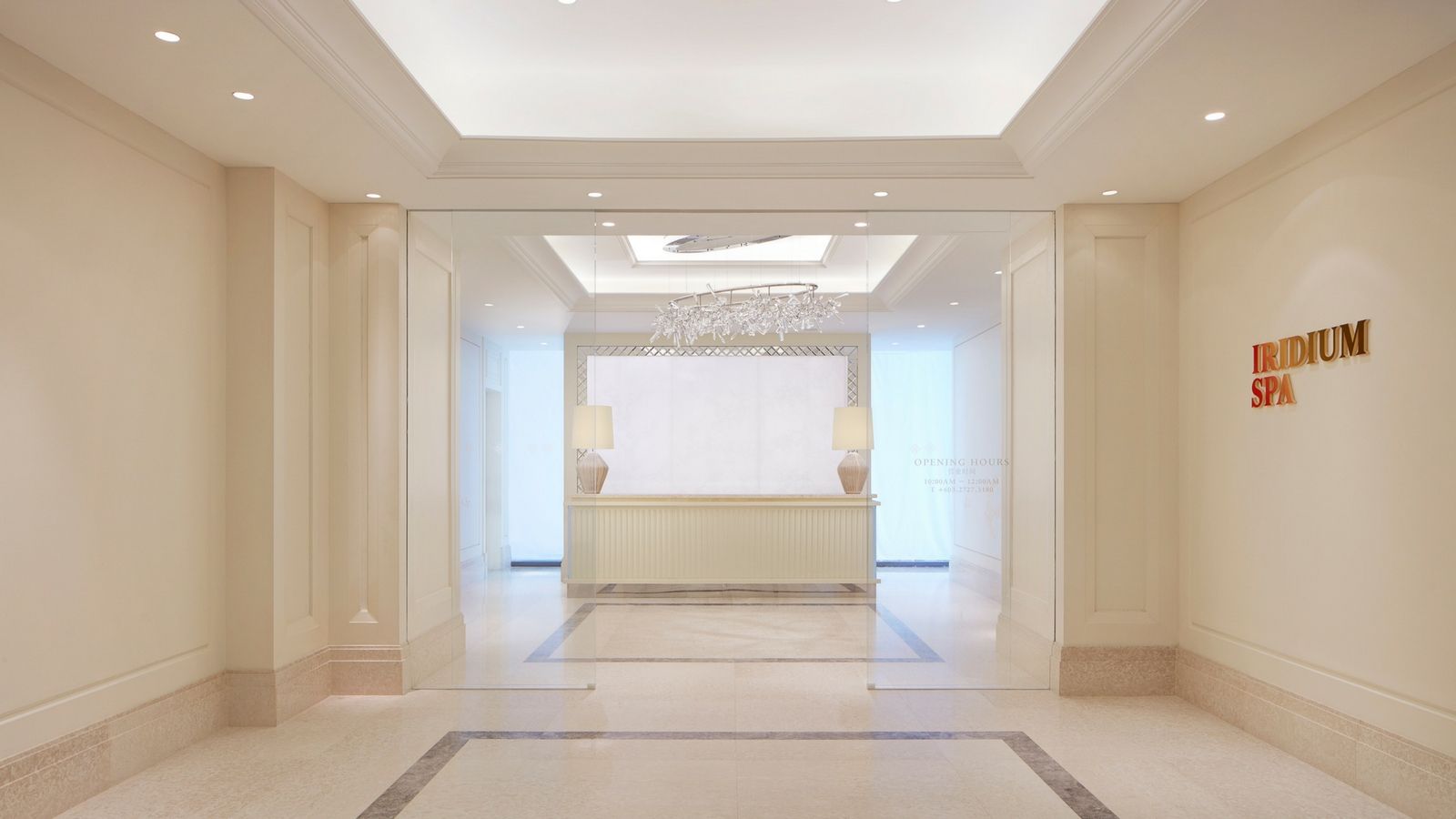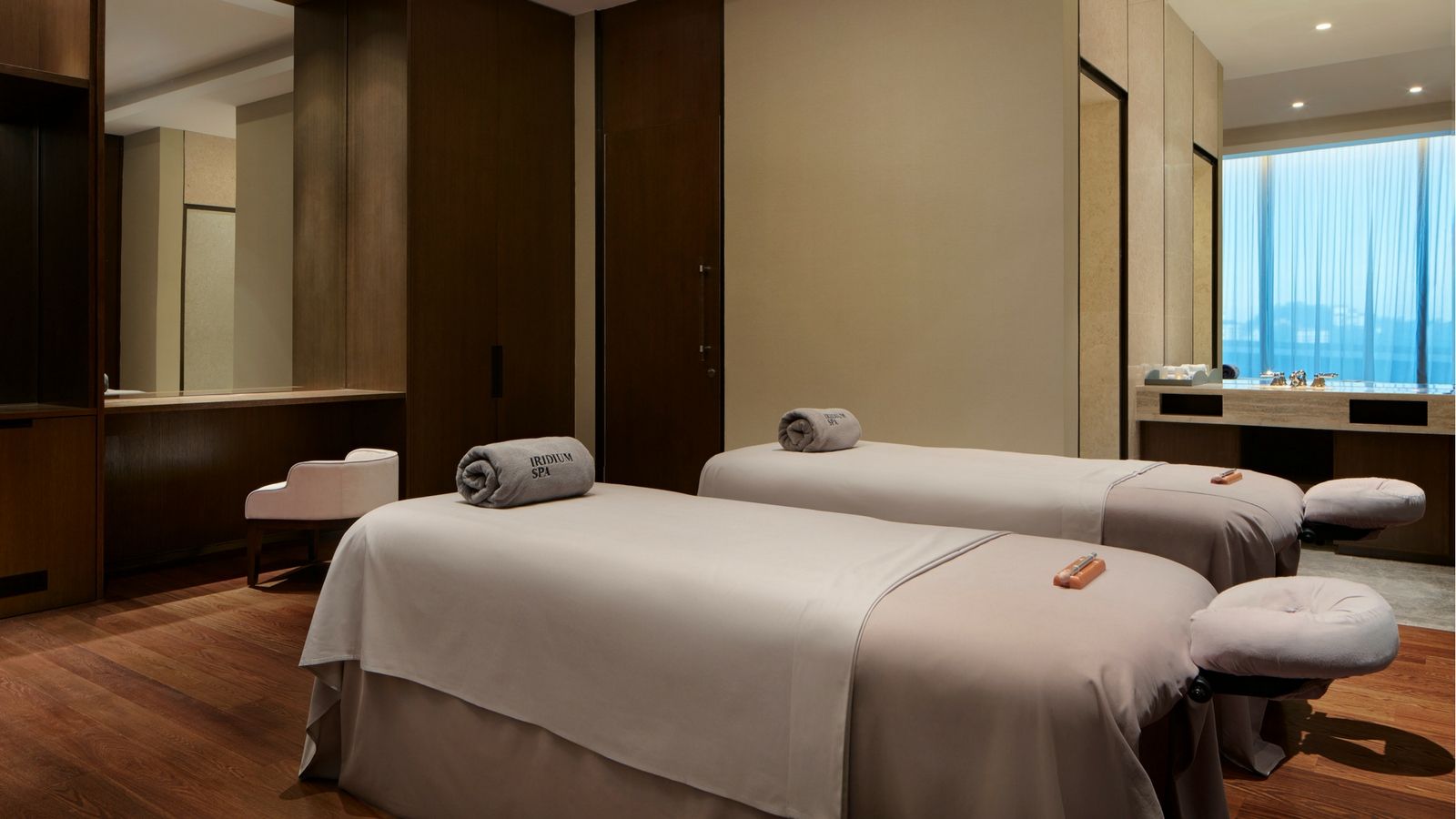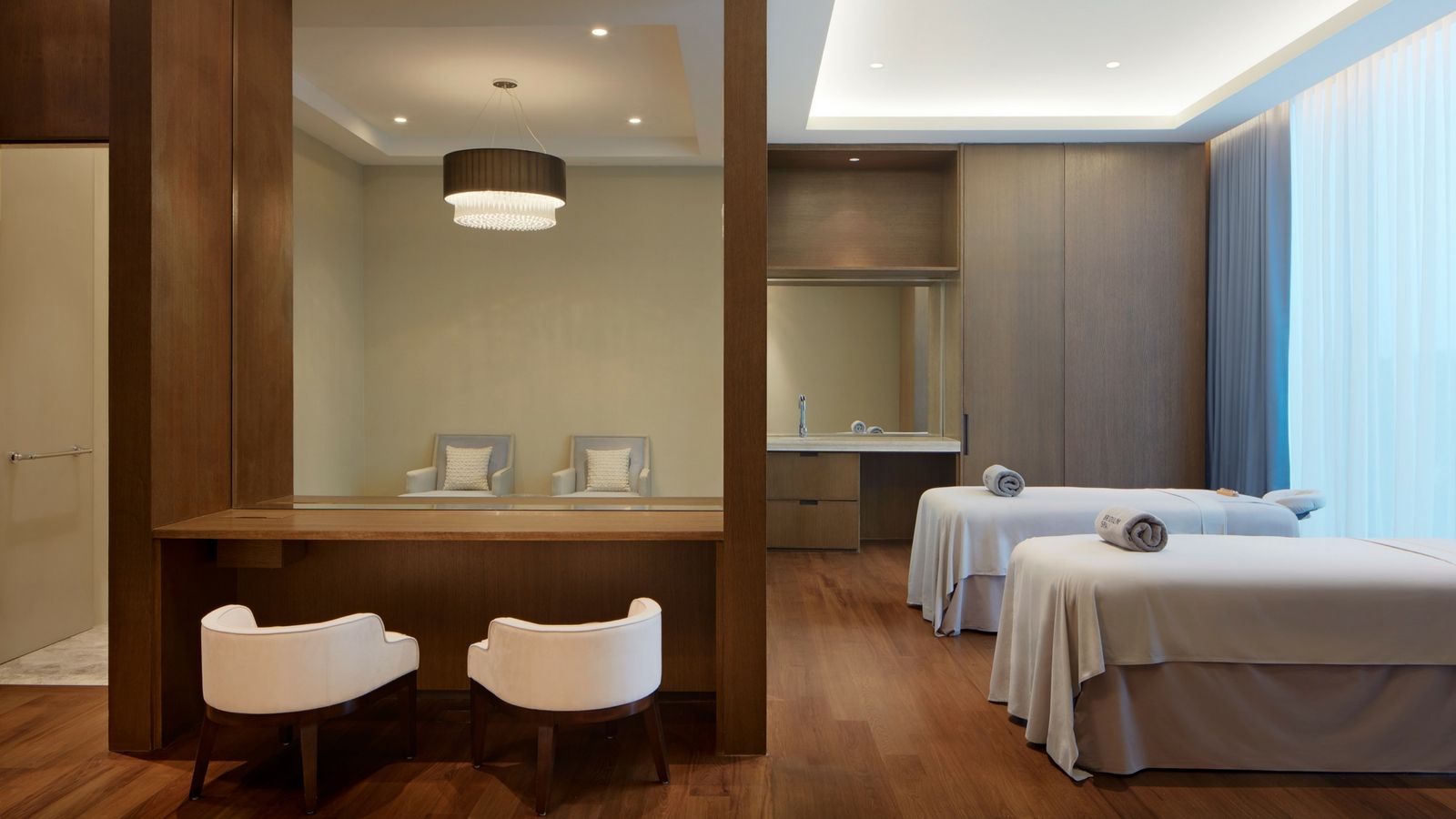 Iridium Spa Kuala Lumpur
Opening Hours

10:00 AM to 12:00 AM
Daily

Level

6

Telephone

+603 2727 3180

Email

Click here to Reserve
Wellness Sanctuary at The St. Regis Kuala Lumpur's Iridium Spa
A rare and refined spa journey awaits at the Iridium Spa in The St. Regis Kuala Lumpur
An elemental and elegant environment where time, solitude and space are the rarest luxuries. Refined and bespoke unique spa services are high performance, addictive, authentic, and results driven. Time honoured and tested treatments integrate heritage, with technology, science, and nature.
The Iridium Spa's foundation lies in its uncompromising commitment to offering tailored experiences to all, whether it's a 90-minute bespoke massage or a 7-day residential retreat. Universal health issues for example, hypertension, musculo-skeletal conditions, healthy aging, weight management, fitness & nutrition, as well as specific gentlemen's issues such as skin conditions from shaving, to women's cellulite concerns and pre/post-natal care are addressed in detail by your spa professional. Each treatment is delivered in the privacy of your retreat, away from the city's hustle and bustle.
Iridium Spa Suites come with private Jacuzzi and sauna room facilities, allowing for the ultimate spa indulgence. Private Couple Spa Suites transform into a sanctuary for couples to pamper themselves with bespoke treatments in intimate surroundings.
Our exclusive and luxurious natural skincare and spa product line benefits from the science of natural beauty in a potent collection of radically effective formulations. Using only the very purest extracts, ESPA™ biochemists distil active ingredients into products that keep their promises and produce instant, lasting results, every day. Each formula blends natural, sustainable and ethically sourced ingredients.
Discover the latest technological advances with Endermologie™ - comprehensive skin & body care solutions delivered with high-performance, natural and non-invasive treatments. Via mechanical stimulation Endermologie™ targets anti-aging, detoxification, silhouette reshaping and body contouring to significantly accelerate the progress of cellular awakening.
As much a health spa as it is a beauty spa, fitness and lifestyle consultations are available in addition to treatment advice. Iridium Spa at The St. Regis Kuala Lumpur would be delighted to create a bespoke package to suit your needs.