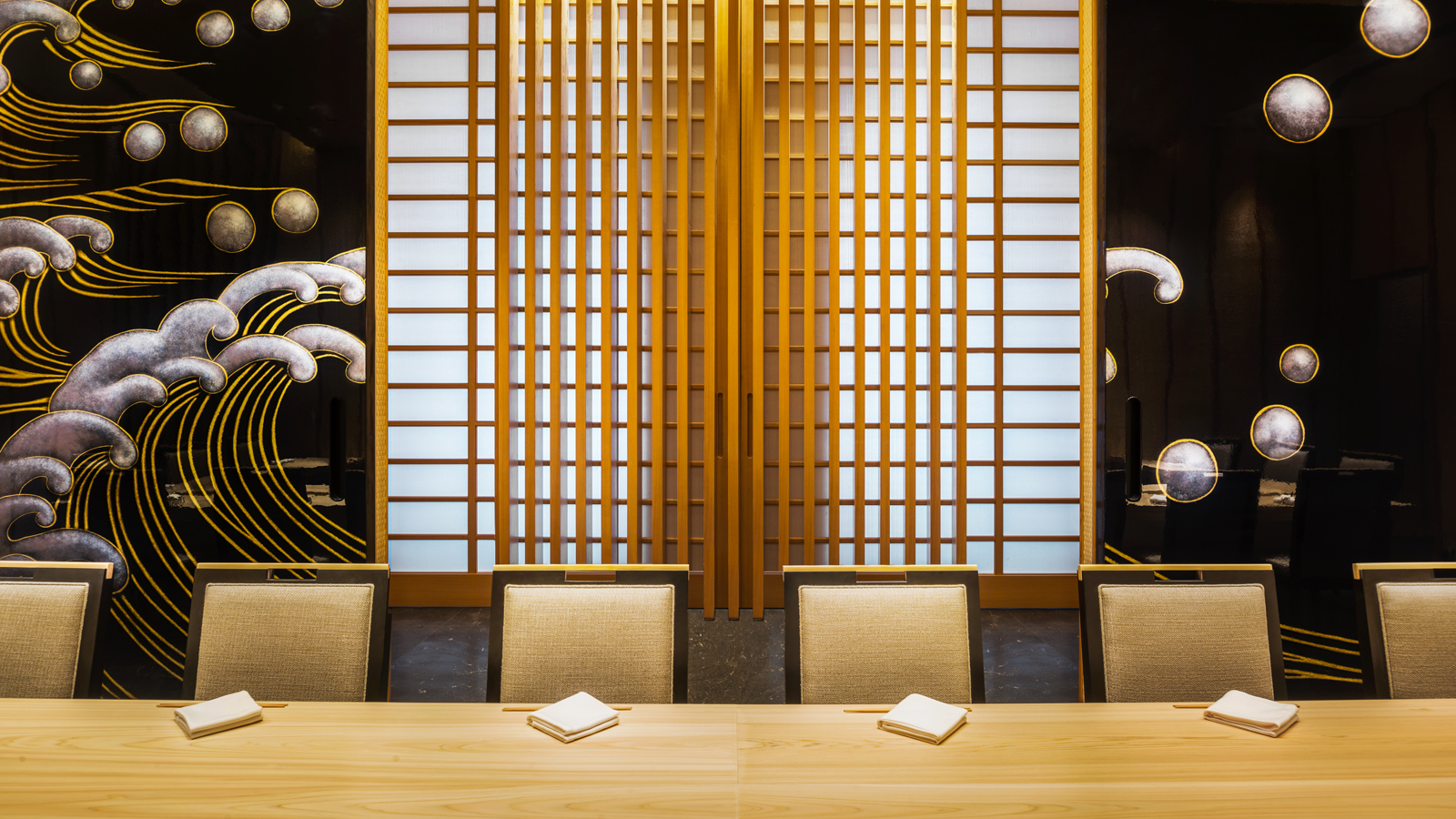 Opening Hours

12:00 PM to 3:00 PM
6:30 PM to 11:30 PM
Tuesday to Sunday

Location

Level 3A

Telephone

+6012 330 3600

Email
Japanese Fine Dining Redefined at Taka By Sushi Saito
Taka by Sushi Saito, of Tokyo's acclaimed three-Michelin-starred restaurant Sushi Saito, is Malaysia's first restaurant opened by a three-Michelin starred chef, featuring the best and freshest sushi in Kuala Lumpur. Chef Takashi Saito is the youngest chef to earn the highest accolade of three Michelin stars, and Sushi Saito has been hailed as "the best sushi restaurant in the world" by Joel Robuchon.
The St. Regis Kuala Lumpur invites you on a journey to experience Japanese fine-dining and sushi like never before. Enter the bespoke lacquer panel doors and indulge in sushi that has been meticulously sourced and personally hand-picked by Chef Saito-san direct from Tsukiji Market. Sit at a rare 300-year old Hinoki counter that seats 16, surrounded by baton Ajiro-ita weave board panelling and bespoke Noren curtains. An extensive collection of the finest sakes has been curated at the Sake Bar. Washoku, a complete meal served with side dishes highlighting fine Japanese crockeries, is also available for sampling from the intimacy of the eight private dining rooms at the restaurant.
Whether it be for a special celebration or romantic dinner, Taka by Sushi Saito awaits you with the most authentic Japanese fine dining experience at The St. Regis Kuala Lumpur.