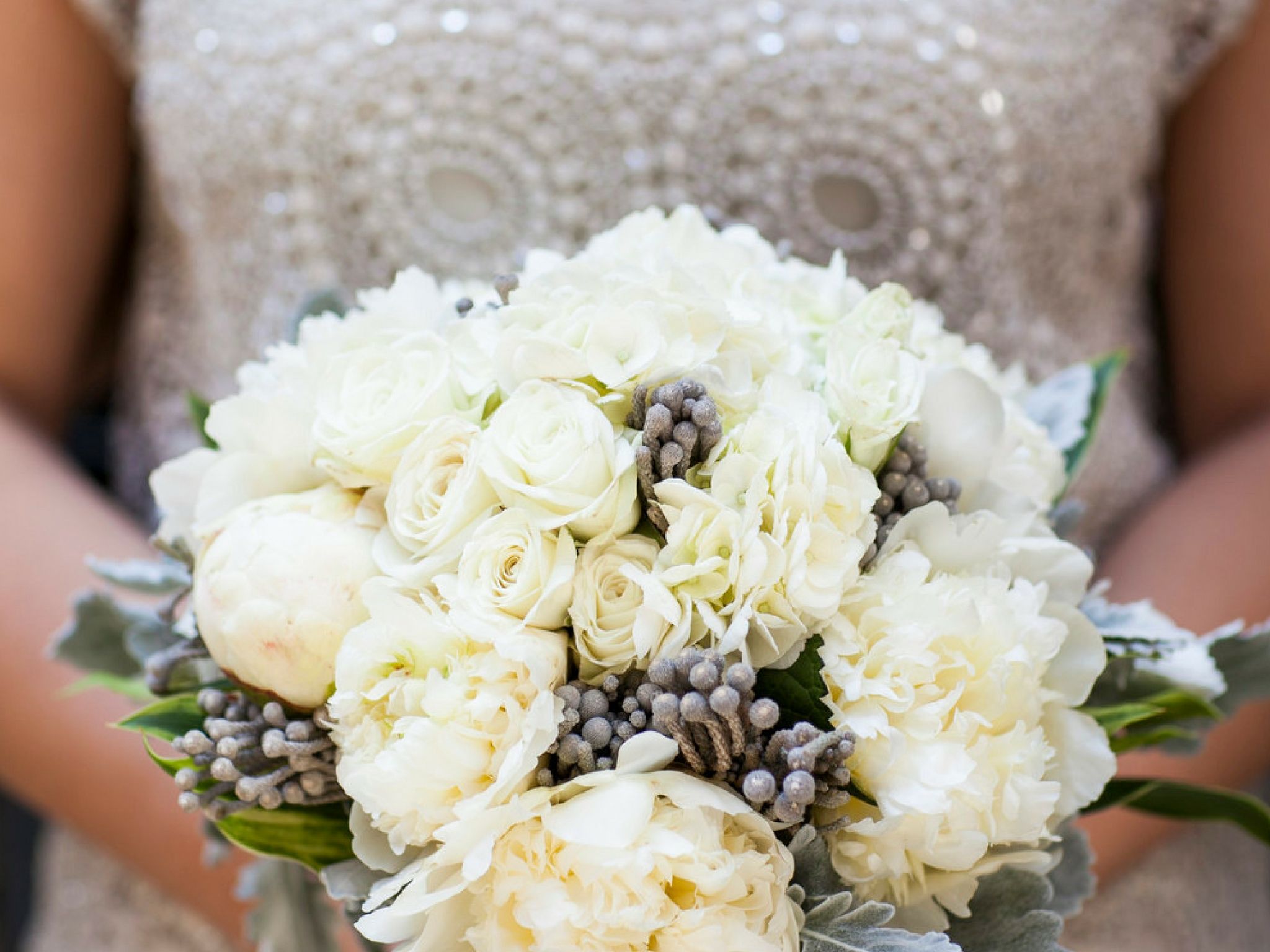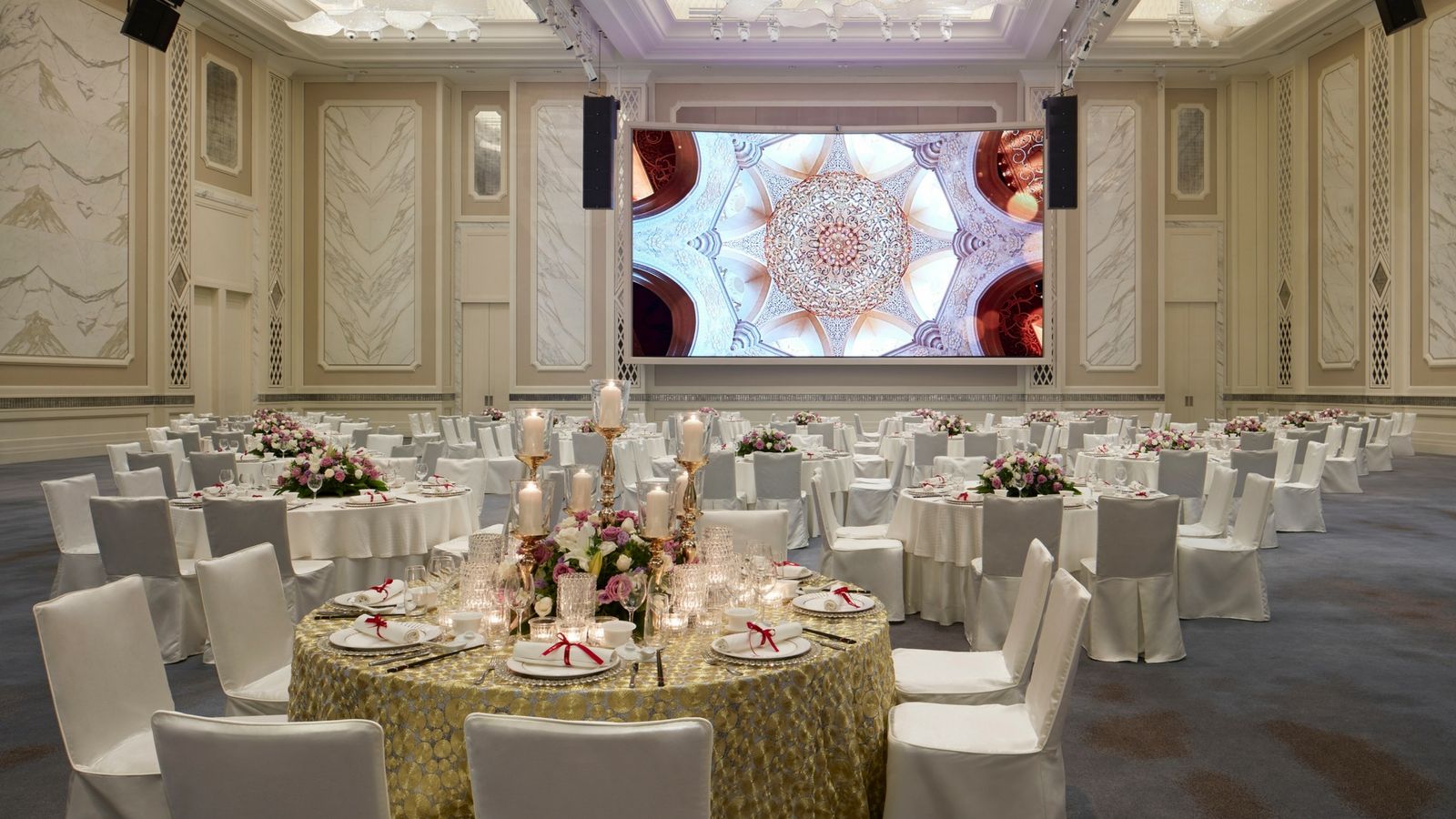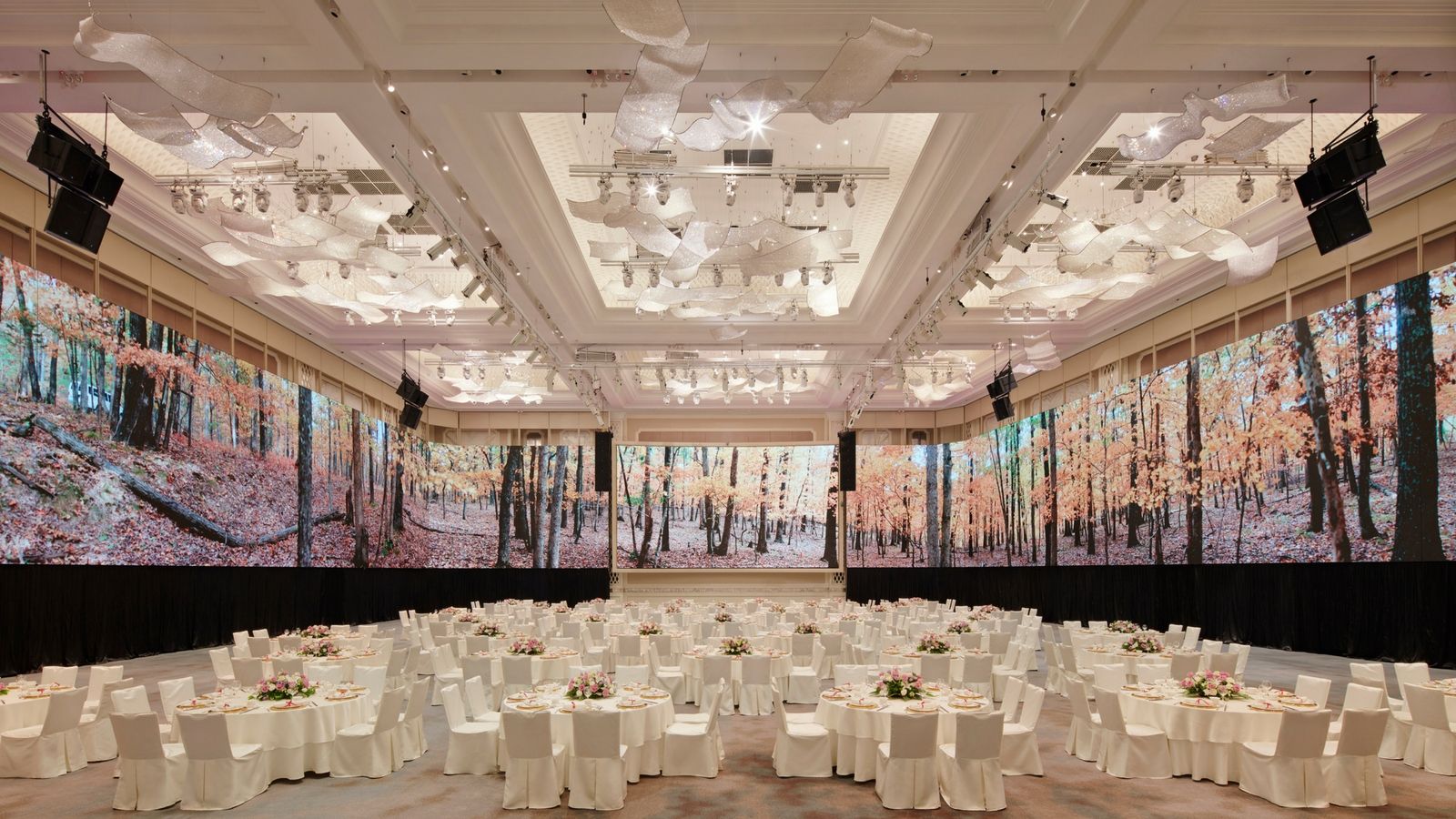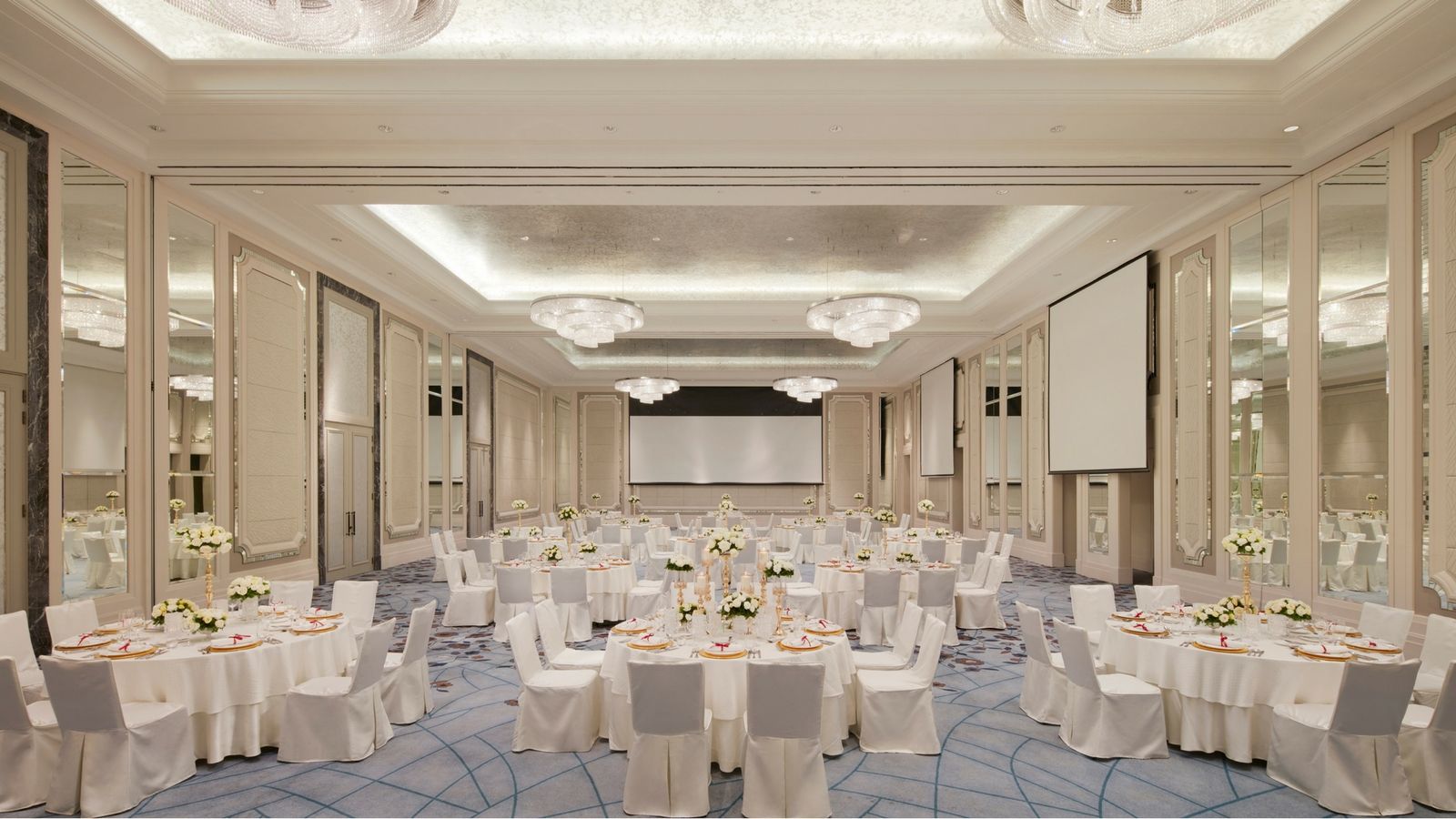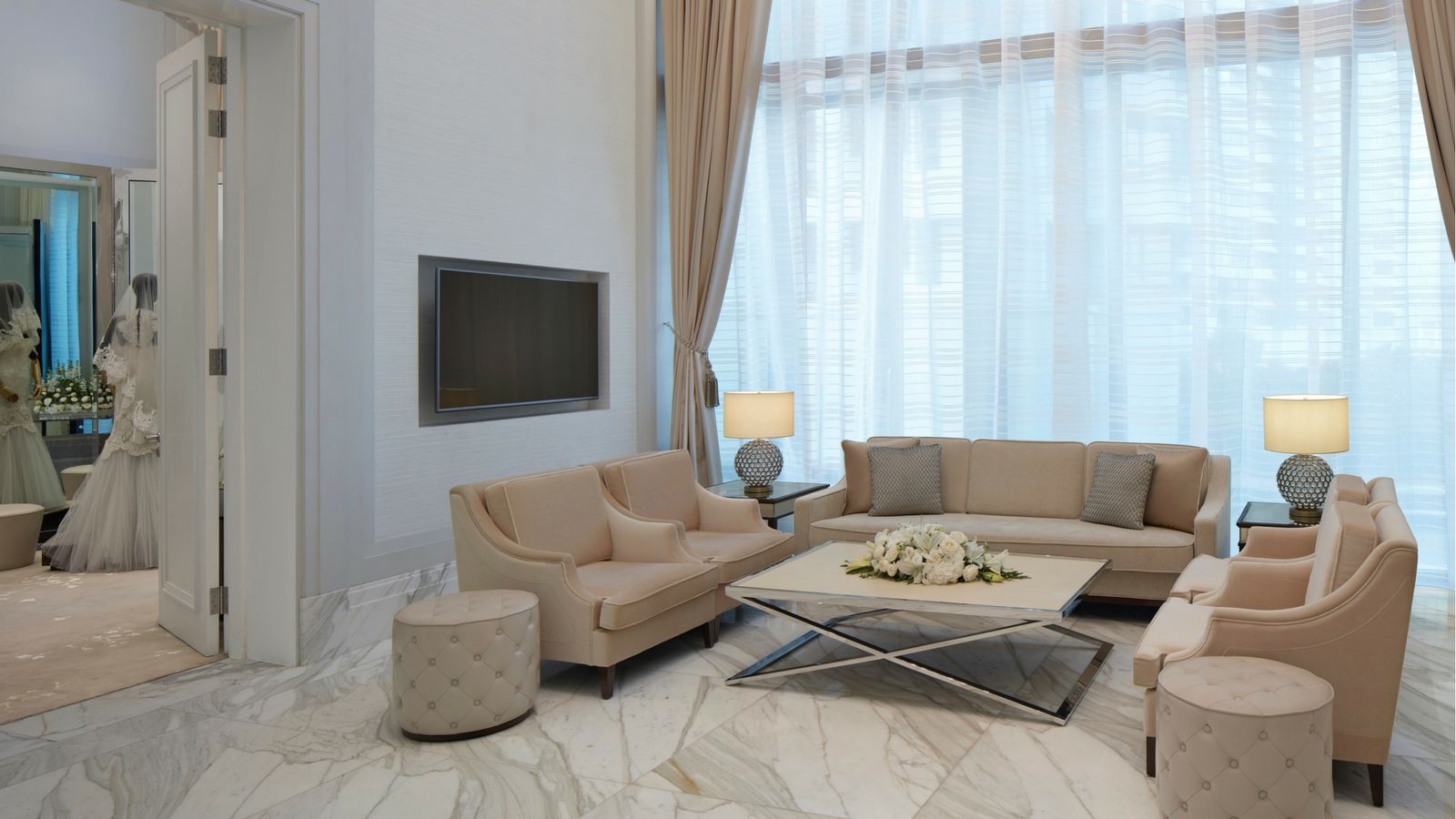 Contact our Wedding Specialists
| | |
| --- | --- |
| Telephone | +603 2727 1111 |
| Fax | +603 2727 1122 |
| Email | |
Your Regal Wedding Awaits at The St. Regis Kuala Lumpur
During the Gilded Age, Mrs Caroline Astor known as the Grande Dame of New York Society, defined 'The 400' and the Patriarch Balls, whose detail and opulence have inspired the grandeur of The St. Regis Kuala Lumpur's Grand Ballroom.
As one of the premier wedding venues in Malaysia, the Grand Ballroom exudes all that is luxurious and represents the legendary St. Regis service. Be enthralled by the resplendent Grand Ballroom, with its custom-made Calacatta marble wall and signature diamond patterns found on the ceiling and walls paying tribute to Mrs Astor's famous soirées. Revel in the glistening Austrian crystal chandeliers hanging from above to the state-of-the-art audio-visual elements such as the 270° seamless state-of-the-art LED screen which ooze glamour to create the perfect grand wedding reception venue.
Together with The Gallery and the Bridal Salon, the Grand Ballroom presents the epitome of the ideal wedding venue in beautiful Malaysia. A luxuriously-appointed special wedding space of intimate refinement, The Gallery, is a personalized setting where the bride and groom meets our dedicated team of seasoned professionals for an individual consultation. The unique Bridal Salon located on the same floor as the Grand Ballroom offers every convenience for the bride and groom to refresh prior to making their grand entrance into the reception, a facility only offered by The St. Regis Kuala Lumpur.
Our events team ensures that every need is met with impeccable service and uncompromising attention to detail to turn the Grand Ballroom into a wedding hall that is distinctly regal.